INDEX
Largest Whitetail Buck Antler Rack Ever Documented
This deer was shot near Dryden, Ontario (northwestern Ontario about 3 hours east of Winnipeg) one half hour after legal time and seized by Ontario Ministry of Interior Resources (OMNR). It is estimated that the rack scores 41 points over the world record. It is an 18-point Whitetail. My friend, Jeff Wick said of this photo: "He was a Game Warden in the North West Territories of Canada and his buddies' who are still in Canadian Conservation sent me this photo."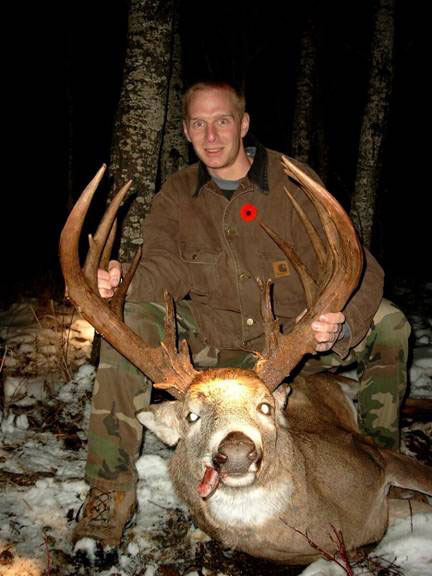 That is a seriously huge buck, Mister!