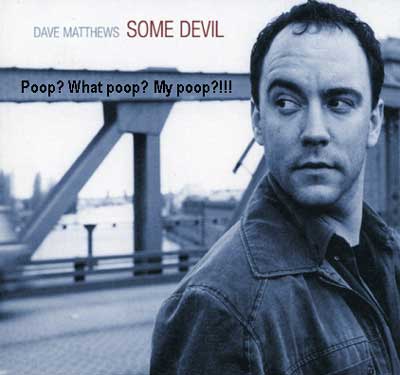 The Dave Matthews Band's concerns for the environment stretch from marine life in Biscayne National Park to transit riders in the San Francisco Bay Area.
But on Tuesday the band was accused of making a not-so-ecofriendly contribution to the Chicago River: dumping raw sewage from a tour bus onto the heads of people aboard an architectural tour boat.
A civil complaint by Illinois Attorney General Lisa Madigan says the Dave Matthews Band Inc. and Stefan A. Wohl, the driver of the bus, polluted the river by illegally dumping "liquid waste'' from the septic tank of the bus. Madigan said Wohl flicked a switch behind his seat and unleashed up to 800 pounds of human waste as he drove one of the band's buses over the Kinzie Street bridge.
Her office is seeking $60,000 in penalties.
The band -- which has sent investigators pictures of the buses and even offered to provide DNA samples to fight the allegations -- defended the driver.
"Our driver has stated that he was not involved in this incident,'' a statement from the band said. "We reserve judgment on anyone until we have seen the evidence. We have been and will continue to be cooperative in this investigation.''
Videotape footage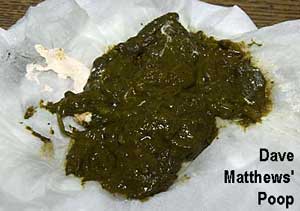 Chicago Police Supt. Phil Cline said detectives obtained videotape footage from businesses nearby that show the bus on the bridge at the time of the incident earlier this month. The same bus was also seen parked at the Peninsula Hotel, where the band was staying. Another source said the video footage from near the bridge also captured images of a license plate that could be linked to the band.
Wohl was driving one of the band's buses from a parking area just west of the Chicago River to pick up a band member at the Peninsula Hotel when he made the illegal dump at 1:18 p.m., according to the complaint.
The raw sewage fell onto people aboard Chicago's First Lady, the city's popular architecture tour boat. More than 100 people were aboard the packed boat at the time.
The tour had been under way for 20 minutes when the sewage splashed onto the boat and into the eyes and mouths of tourists. The boat immediately returned to the dock and five people went to Northwestern Memorial Hospital for tests and treatment, police said.
Buses recognized
Chicago Police zeroed in on the band, which was playing in the Chicago area that weekend, after someone aboard the boat recognized the buses, having seen them parked outside the Peninsula.
The tour company and the charter company refunded the $25 cost of the ticket to about 100 people who were on board. Several people have since contacted the companies seeking reimbursement for damages to clothing and other items.
"We're very pleased to see a resolution to this,'' said Holly Agra, president of Mercury Yacht Charters, which has operated on the river for several decades. "Certainly in 61 years . . . we never could have dreamed to have that in our training program. It was awful.''